See You In Saratoga!
2019 Featured Speakers

Jill S. Levenson, PhD, LCSW
Full Day Pre-conference Workshop
Re-Constructing Sex-Offending Treatment for a New Generation
Plenary Address
Translating Trauma-informed Principles into SOTX Practice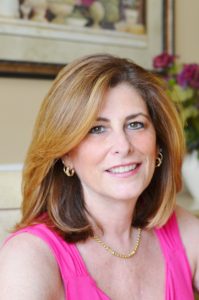 Robert J. McGrath, M.A.
Full Day Pre-Conference Workshop
Conducting "Sexual Abuser Risk of Sexual Harm to Children Assessments" Using the ROSAC
90 Minute Concurrent Session
Practical Strategies for Managing Problematic Sexual Urges and Fantasies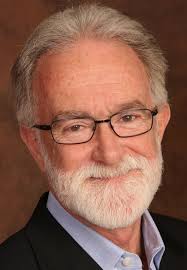 Monday, May 20 - Wednesday, May 22, 2019
LMSW, LCSW, LMHC, & LMFT Live In-Person Contact Hours are Pending Approval & Included in Registration
NYSED LMSW, LCSW, LMHC, LMFT live in-person contact hours are pending approval for all sessions. Offered in collaboration with the University at Buffalo School of Social Work Office of Continuing Education, recognized by the New York State Education Department's Boards as an approved provider of continuing education for licensed social workers #SW-0001; licensed mental health counselors #MHC-0008; licensed marriage and family therapists  #MFT-0007. Full attendance is required; no partial credit will be awarded for partial attendance.
CALL FOR PAPERS
The NY ATSA/NYS Alliance Conference provides an opportunity for participants to examine creative collaborations, services involving shared leadership and resources, as well as prevention, supervision, and treatment programs that reflect emerging best practices. The Conference provides attendees access to leaders in the field of sex offender treatment, supervision, assessment, management, prevention, and victim advocacy. We are certain that all will benefit from this opportunity to share, learn, and strategize with others dedicated to the shared mission to address and eliminate sexual abuse in New York State.
We are seeking presenters to reflect our conference theme and encourage submissions from victim advocates, medical professionals, researchers, lawyers (prosecutors and defense counsel), law enforcement (local, state, and federal police agencies, corrections, parole, probation, etc.), CAC's, child protection agencies, and treatment providers. We encourage all individuals/groups working to reduce sexual violence to submit a proposal to ensure that your important efforts and innovative approaches can be shared across the state.  
Appropriate workshop topics include issues related to:
Adult, Youth, and Family Specific Interventions
Abuse Prevention Efforts and Projects
Innovative Models of Community Collaboration
Emerging Research
Community Supervision and Management Practices
Specialty Service Groups
Practical Applications of Empirical Research
Legal Issues and Court Practice
Criminal Justice innovations to prevent sexual violence
Legislation related to sex offender management
Submission Directions:
Directions:  Anyone may submit a proposal to the NY ATSA/ NYS Alliance Conference Committee.  The information to follow will help you submit a complete and thorough proposal.  Please take the time to read each item before completing the proposal form.  Due to state CEU requirements, all submissions MUST include all requested information to be considered.
You must submit one form per workshop submission
Types of Programs:
Workshops (90 minutes): Workshop/interactive format; didactic overview with experiential exercises, demonstration, group work, etc. expected; handouts strongly recommended.
Poster Sessions: Informal group discussions around a table exposing topics germane to participants. May be submitted individually or as a group of three related presentations. Posters offer the opportunity to present data and have substantive discussions with interested colleagues. The audience circulates among the posters, stopping to discuss papers of particular interest to them. Authors present their papers using a visual medium with key excerpts from the papers displayed on one side of a standard poster board. It's a great opportunity for students!!!
Submission Information: Please be clear and concise in all aspects of your proposal.
Complete each item on the proposal form, following the directions provided.  The primary presenter is the contact person and responsible for notifying all co-presenters of acceptance, rejection, scheduling and any other info provided by NY ATSA/ NY Alliance.
The Conference Committee will review all programs and decisions will be based on quality, clarity, and relationship to conference theme and content applicability. Deadline for proposal submissions is, December 14, 2018 Notifications of acceptance will be made by March 1, 2019.
NYS ATSA/ NYS Alliance acknowledges the amount of work and preparation that goes into presenting at any conference. Lead speakers will receive a discount on registration. The discount is not transferrable or applicable to fees for conference events other than registration.
Presenters are responsible for all travel, hotel, food and other expenses unless contracted in writing with NYS ATSA leadership.
Speakers are required to bring their own laptop. LED projectors will be set up in each room.  Other AV needs should be specifically outlined in the proposal. Presenters are responsible for all data connection cords used for connecting your personal electronic device/devices (such as MAC laptops) to any equipment we make available to you.  Our projectors are all PC compatible.  Internet access is available to all presenters free of charge! Please specify below if you will need internet access for your presentation.
Presenters are responsible for their own handouts and may request a number of registrants prior to the event. In an effort to save paper, we encourage the electronic distribution of handouts. NY ATSA/NYS Alliance will be happy to make any handouts available to attendees before or after the conference.
Workshops will be considered on the basis of their relevance to the conference theme, the contribution to the profession, and its basis in evidenced based practice. Workshops designed to market any specific vendor or item will not be considered. Vendors are encouraged to speak directly with our conference planners about available sponsorship or exhibition opportunities.
We suggest that you print and save a copy of your completed submission form for your records.
We welcome both poster and workshop proposals. Submissions may be sent to:
Conference@NYSalliance.com
or 
136 Everett Road, Albany, NY 12205