Welcome to the NYS ATSA Webpage!
We are thrilled to be rolling out a new website and some incredible content for our members over the next year. While we continue building our new website, please check out The NYS Alliance for the Prevention of Sexual Abuse website (our sister organization) for more resources!
2018 Joint Conference in Saratoga Springs, New York
Registration is now OPEN!
LMSW, LCSW, LMHC, & LMFT Live In-Person Contact Hours Approved & Included in Registration
Check out our website for more information on our amazing lineup and how to register.
October 29, 2017
Congratulations to President Bud Ballinger, David Wallace, and past president and board member Kenneth J. Lau on becoming ATSA Fellows at this year's ATSA Conference in Kansas City!
Being a Fellow in ATSA is an honorary designation that was newly created by the ATSA Membership Committee and the Executive Board to recognize ATSA members who have demonstrated allegiance to their profession and a strong commitment to the ongoing work of the Association.  A Fellow of ATSA goes "above and beyond" in regard to their dedication and contribution to ATSA.  Most members who pursue Fellow status will likely perceive it as an enhancement to their professional credentials.  Fellows are recognized by their colleagues in ATSA as a member of a select group.
October 29, 2017 - Training Opportunity!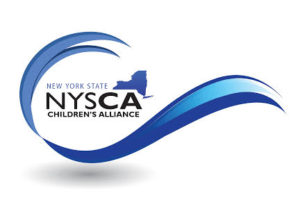 ​The New York State Children's Alliance
in collaboration with the
University of Oklahoma Health Sciences Center
invites you to apply to participate in the following training opportunity.
A Learning Collaborative for 
Problematic Sexual Behavior - Cognitive-Behavioral Therapy Model
for Adolescents and Their Caregivers
This Learning Collaborative will include training to support clinical practice and program implementation in the University of Oklahoma Health Sciences Center Problematic Sexual Behavior – Cognitive-Behavior Therapy (OU PSB-CBT) treatment model for adolescents ages 13-17 with problematic sexual behavior. This training is supported by a federal grant awarded by the New York State Juvenile Justice Advisory Group and administered by the state Division of Criminal Justice Services.
Preference will be given to communities partnering with their local Child Advocacy Center on this project.
To learn more about the clinical intervention and this unique training opportunity, please plan to attend the following information webinar / call:
November 14, 2017
11:00AM EST/10:00AM CST
Start the Meeting
Audio Connection: 405-271-2466
Access Code: 999 834 279
Prior to the informational webinar, the team is encouraged to review and discuss the Learning Collaborative Information Guide, the Agency Readiness Guide, and other materials listed below. They can be accessed through the link. The team can use the information to complete the applications for training.
https://ouhsc.qualtrics.com/jfe/form/SV_6VGCaluRiS4Leyp
PSB-CBT LC Information Guide
PSB-CBT Agency Readiness Guide 
PSB-CBT Program Information for Stakeholders
PSB-CBT Agency Training Application for Review
PSB-CBT Provider Training Application for Review
For your convenience, Word versions of the agency and clinical provider applications are available through the links below. Final applications must be submitted online.
When you are ready to enter your application, please click the appropriate link below:
Agency Application
https://ouhsc.qualtrics.com/jfe/form/SV_5ziKRfeu8VRpNid
Clinical Provider Application
https://ouhsc.qualtrics.com/jfe/form/SV_afplMqCrQ218C7X
Deadline for completed applications is December 12, 2017. Selections will be announced on December 18, 2017.
For questions about the OU PSB-CBT program or learning collaborative training please email Carrie Schwab at OU-YPSB@ouhsc.edu or
Karen Hill at khill@nyschildrensalliance.org.
Dates of learning sessions:
Learning Session 1: January 17-19, 2018
Learning Session 2: February 22-23, 2018
Learning Session 3: July 12-13, 2018
Please note: these dates are subject to change.
Learning Sessions will be held at a location within the State based on the location of the selected agencies.
October 14, 2017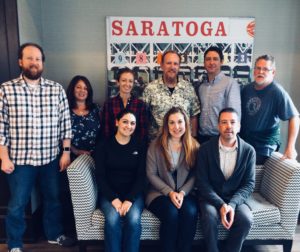 The NYS ATSA/ NYS Alliance Boards met for our annual retreat at the site of the 2018 Joint Conference in Saratoga Springs, New York! Lots of excellent brainstorming and planning to bring all our members exciting and useful content!
Already a member of National ATSA? NYS ATSA is always looking for motivated professionals to join us in our mission to prevent sexual abuse. Learn more about the benefits of becoming a member!
Take me there!
Check out our conference website for more details on our joint conference on May 21-23, 2018.
Learn More
Our Mission
Our Mission:
To reduce the level of sexual victimization.

To promote the increase, uniformity, and quality of assessment and treatment services for juvenile and adult sexual offenders.

To promote the development of a fully integrated continuum of services for sexual offenders.

To promote legislation on issues and funding for programs impacting sex offenders and survivors.

To promote offender accountability through restitution, mediation, treatment, supervision and incarceration; and

To promote community safety through the confinement of sex offenders unamenable to community-based treatment services.